HealtheMinds is part of the Telerad Group.
Since the group was founded in 2002, it has expanded rapidly to offer a suite of products and services that embed digital technology at the heart of mental and physical health solutions for physicians, specialists, research and pharmaceutical development, education and public welfare.

Teleradiology Solutions was founded in 2002 by two Yale University-trained physicians, Dr Sunita Maheshwari and Dr Arjun Kalyanpur, to provide teleradiology services such as CT scans, MRIs, x-rays, ultrasounds, nuclear medicine and echocardiograms, to over 150 hospitals in 21 countries around the world, including India, the United States, Singapore, Nigeria, Tanzania, Uganda, the Maldives.

RxDx Healthcare is a chain of multi-speciality clinics delivering primary and pre-hospital care. Established in 2007, RxDx deals with the most common medical needs in a comfortable, patient-focused environment, and provides telehealth consultations to patients across the world.

Telerad Tech is a technology company launched in 2009 offering state-of-the-art software products that enable the effective digital delivery of telehealth solutions. Our flagship product, RADSpa®, optimises the efficiency and productivity of radiologists by delivering images anywhere, anytime. CardioSpa® enables tele-ECG and tele-echo on-demand delivery for cardiologists.

Image Core Lab (ICL), founded in 2011, provides core competence in clinical trial imaging to pharmaceutical and research companies including Biocon, Siemens, Stempeutics, Polypid and many more. Our solutions meet the unique imaging challenges that drug development trial sites and CROs face to accelerate trial submissions.

Established in 2007, the Telerad Foundation is a not-for-profit organisation that brings the best of medical technology and healthcare to rural areas in the developing world. Working with government agencies, companies, charitable foundations and hospitals, we advance high-quality healthcare by building scalable, affordable, impactful solutions.

People4People is a trust fund established in 2004 in Bangalore which aims to make the world a happier place, especially for children. Beginning with setting up playgrounds in government schools for underprivileged children in India, People4People has now expanded into children's healthcare by supporting free paediatric clinics at RxDx and working with children fighting heart disease.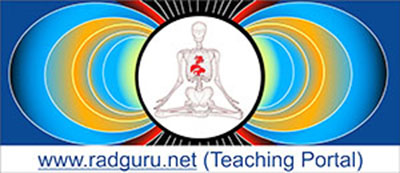 Radguru is a digital education platform and knowledge repository that provides a valuable resource for radiologists around the world. In partnership with the National Board of Examinations, Radguru has delivered online radiology courses for over 800 Diplomate of National Board (DNB) students across India.