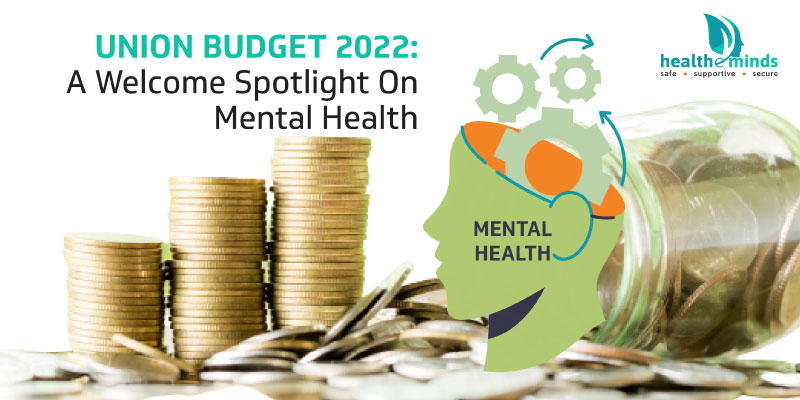 Until recently, mental health in India has been ignored at best, stigmatised and misunderstood at worst.
As we enter the third year of life with Covid-19, there is ample evidence that our public healthcare system needs a significant boost at every level – primary, secondary and tertiary – to respond to future crises and ensure that all Indians get the healthcare they deserve.
Covid-19 has placed unprecedented stresses and strains on all of us. Lockdowns, job loss, employment uncertainty, loss of income, the illness and death of family and friends, elder and child care, lack of recreation and outdoor exposure, worries about the long-term impact, vaccine availability, increased risks from comorbidities – the list goes on and on.
In this situation, everyone is vulnerable to mental health issues – and even those who were fortunate enough to cope earlier are now struggling. This phenomenon is not just anecdotal; there is growing scientific evidence that Covid-19 patients, whether ill or in recovery, struggle with anxiety, depression, brain fog and confusion, and neurological symptoms. Those who have escaped the virus itself are also more prone to depression, anxiety and other mental issues triggered by the persistent stress of pandemic life.
A recent national survey estimated that 10.4% of the Indian population has a diagnosable mental health condition. A 2019 ICMR study found that one in every seven people (that is, over 14%) may have a mental disorder of some kind. Covid-19 is a physical health pandemic with a clearly visible impact. The mental illness pandemic is far more insidious and may remain hidden due to the social stigma and ignorance surrounding it.
This year's Budget increased the health sector allocation by over 16% from last year, to Rs.86,200.65 crore, and mental health is now an integral part of it. In presenting the Budget, Finance Minister Nirmala Sitharaman described how digital technology will drive the nationwide expansion of mental health services.
The programme envisions a network of twenty-three tele-mental health Centres of Excellence across the country. The National Institute of Mental Health and Neuro Sciences (NIMHANS) in Bangalore will be the network hub, and the International Institute of Information Technology Bangalore (IIIT-B) will provide the supporting digital technology infrastructure.
These Centres will be equipped with specialised mental healthcare resources to help states and union territories establish mental health helplines, train counsellors and provide first-level psychological support. Over time, this model will blend in-person and telehealth technologies to deliver mental health care to all citizens, and effect change in social and cultural attitudes towards mental illness as awareness grows.
While recognising the criticality of mental health is a step in the right direction, setting up helplines for primary support is far from enough. 'Long Covid' affects a minority of individuals who catch the virus, but many mental health challenges may be chronic, or indeed, worsen if unaddressed at the right time. Primary care may be insufficient to do this. According to the WHO, the median number of qualified and trained mental health workers is 9 per 100,000 population. India is estimated to have a lowly 0.3 per 100,000 – tragically inadequate to meet this burgeoning need.
Only by treating mental health with the same urgency as Covid-19 can India's hidden pandemic be prevented from causing lasting and perhaps irreversible damage to our demographic dividend. The Budget allocation, while very welcome, is only the first step towards a sustained, strategic and well-orchestrated public health offensive against mental health challenges and the stigma that surrounds them.
About HealtheMinds
HealtheMinds has been delivering mental wellness counselling and therapy in person and online since 2012. We continue to provide safe, secure, supportive and effective services to people struggling with psychological challenges. Contact us today to start your journey back to inner peace.
Author: Sweta SorabProfile: https://in.linkedin.com/in/sweta-sorab